Pledges are now available for the YOUNG VARIETY event!
DATE: TUESDAY 28TH NOVEMBER 2017
TIME: 6:30pm for drinks & canapes. Speakers begin at 7pm
LOCATION: Herbert Smith Freehills, ANZ Tower 161 Castlereagh Street, Sydney NSW 2000, Australia
If you would like to attend and support the event, please click on the PLEDGE button and donate the amount of your choice to receive a ticket to the event. Your Pledge purchase is converted to your donation which is 100% tax deductible.
10x10's MISSION
To empower the next generation of giving
HOW DOES IT WORK?
10 young professionals form a committee and organise a charity event (1x venue, 1x dragon, 3 x charity initiatives, and lots of food & drinks)
Three Variety - the Children's Charity intiatives in need of support are selected by the committee
Each committee member invites 10+ friends to make a $100+ pledge to attend the event. Therefore the event raises a minimum of $10,000 (10x10... Get it?)
Upon arrival, each attendee is given 'Impact Dollars' equal to the value of their 'Pledge'.
After drinks and canapes, the three charity initiatives pitch their cause, model and impact to the audience, followed by Q&A, led by the Dragon.
After the pitches, drinks and canapes resume. Meanwhile, the audience members are able to donate their 'Impact Dollars' to their favourite(s) of the three initaitives.
THE DRAGON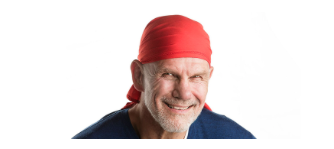 Peter FitzSimons is a well-respected columnist for The Sydney Morning Herald and Sun-Herald, speaks four languages, has played rugby for Australia, co-hosted radio shows with Mike Carlton and Doug Mulray, interviewed famous people around the globe from George Bush to Diego Maradona, is the Chair of the Australian Republican Movement and has written over 27 best-selling books.
More about Variety – the Children's Charity and Young Variety
At Variety – the Children's Charity we believe that all kids deserve a fair go in life, so we support kids who have a disability, chronic illness, who are facing geographic isolation, financial hardship or require critical care.
By providing practical equipment, services, programs, scholarship and experiences, Variety helps children in need to overcome whatever obstacles they face and live life to the fullest.
Variety's mission is to help these children attain their full potential regardless of ability or background.
Variety's work allows children to gain mobility and freedom, to get out and about in the community, to be able to communicate, achieve independence and increase self-esteem.
Young Variety is powering this 10 x 10 event.

Young Variety is comprised of young professionals who volunteer their time to raise awareness, engagement and funds among young people and professionals in the community to support Variety.
Learn more about Variety – the Children's Charity here.

How Do I Collect My Pledge?
Your Pledges will be available for collection at the venue on the night of the event. For a $100 pledge, you'll receive two $50 impact dollars which you can allocate across the initiatives however you please.
Options for $150 and $250 Pledges are also available which will give you additional impact dollars.
Receipts will be issued for the full amount of the Pledge price following the event.
We look forward to seeing you at the event!