Pledges are now available for the SYDNEY event!
DATE: THURSDAY 19TH APRIL 2018
TIME: Doors open at 5:30pm
LOCATION: ATLASSIAN, LEVEL 29, 363 GEORGE STREET, SYDNEY NSW 2000
(Drinks & canapés provided)
If you would like to attend and support the event, please click on the PLEDGE button and donate the amount of your choice to receive a ticket to the event. Your Pledge purchase is converted to your donation which is 100% tax deductible.
10x10's MISSION
To empower the next generation of giving
HOW DOES IT WORK?
10 volunteer committee members organise a charity event (1 x venue, 3 x charities, 1 x dragon, food & drink).
Each committee member invites at least 10 of their friends to make a $100 pledge (or more) to attend the event (10x10... get it?) creating a pool of at least $10K.
Upon arrival, each attendee is given 'Charity Dollars' equal to the value of their 'Pledge'.
After drinks and canapes, attendees are seated to watch the #Dragonforgood question the three chosen charities who pitch, to you the audience, their cause, model and impact.
Each attendee then decides directly who they want to give their 'Charity Dollars' to.
Charities receive 100% of the funds raised minus a 10% project fee to 10x10 to cover admin and overhead costs.
You will then receive a tax deductible receipt 4-6 weeks from the charity post the event.


THE CHARITIES
Listed below are the three charities that will be pitching on the night.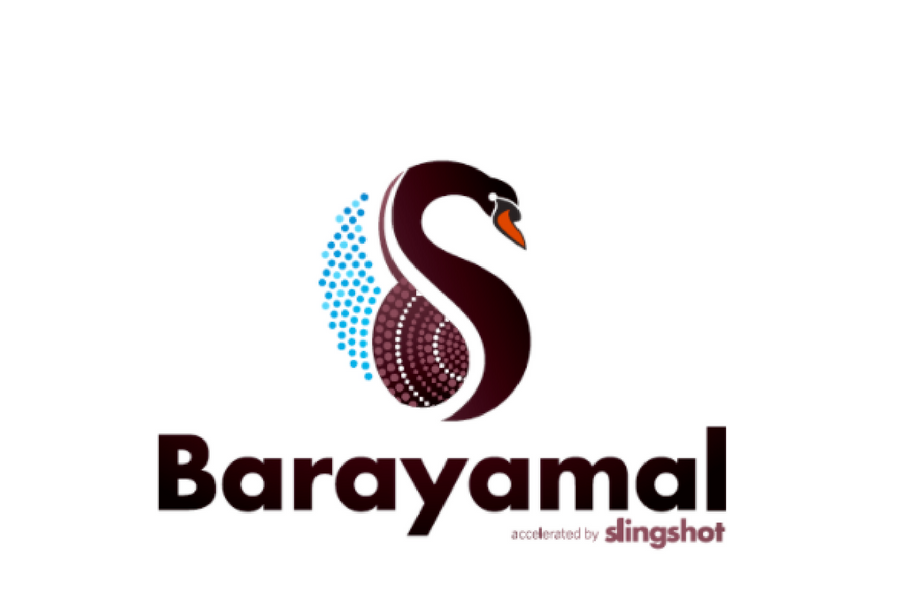 Barayamal was founded in 2016 by Dean Foley, a young indigenous man from Gunnedah. The charity aims to inspire, educate and support Indigenous youth and budding entrepreneurs to achieve their dreams and create a better world for all who live in it.
According to the latest government employment study, the Indigenous unemployment rate is currently 21%, an increase of 4.3 percentage points since 2008, and is 4 times the current non-Indigenous unemployment rate of 5%. Through disempowerment and lack of opportunity, the Indigenous community in Australia has the highest rate of suicide of any community in the world. By empowering (ethical) Indigenous Entrepreneurs Barayamal wants to help re-shape these statistics and our communities.
Barayamal is 100% Indigenous owned and managed charity that inspires, educates and supports Indigenous Entrepreneurs to achieve their dreams and create a better world for all who live in it. Barayamal plans to show the world that Indigenous entrepreneurs exist and they can also build global businesses.
https://www.barayamal.com.au/

The John Mac Foundation is a charity working to educate and empower refugees and people whose lives have been interrupted by war. Like many boys of his generation, John Mac fought in the Sudanese People's Liberation Army from a very young age. But unlike many, John managed to escape with his 12-year-old brother Deng to make a life for himself and his family in Western Sydney.

John Mac became the first Sudanese refugee to graduate from Western Sydney University in Australia. However, despite his qualifications, John was unable to find meaningful employment in Sydney and ended up returning to South Sudan where he was tragically killed.

Established in 2016, the John Mac Foundation aims to continue the legacy of their namesake, whose story you will hear on the night, and also address the issues that held him back during his life.
http://johnmacfoundation.org/about/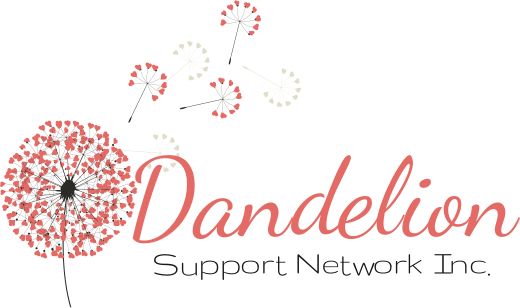 Dandelion Support Network is a charity run by volunteers who accept, sort, and safety check nursery items, clothes, toys and linen for babies and children. Once prepared, the donations are then passed on to families in need through referrals from social workers at hospitals and welfare agencies.

Dandelion's vision is that all babies and children have access to nursery items essential for their safety, well-being and development and they achieve this while reducing the environmental footprint of the community. As they do not receive any government funding, they rely on volunteers and the generosity of the community for donations to allow them to continue their work.
https://dandelionsupport.org.au/
THE DRAGON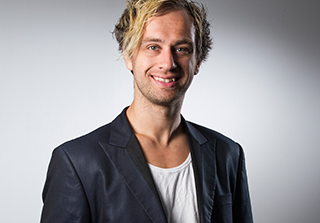 Fred Schebesta is the cofounder and director of finder.com.au – one of Australia's largest comparison websites. Aside from his role as entrepreneur and award winning business leader, Fred is also an accomplished author, keynote speaker and serves as mentor for several organisations focusing on students seeking to start or grow a business. Fred is also actively involved in giving back, from regular engagements with Oz Harvest to hosting a charity event that raised thousands to participating in the Vinnies CEO Sleepout.
How Do I Collect My Pledge?
Your Pledges will be available for collection at the venue on the night of the event. For a $100 pledge, you'll receive two $50 charity vouchers which you can allocate across the charities however you please.
Options for $150 and $250 Pledges are also available which will give you additional vouchers as well as free entry into the Raffle and Premium Raffle that will be drawn on the evening.
Receipts will be issued for the full amount of the Pledge price following the event.
Charities Looking For Volunteers
Charity Name Contact Person Project Description Skills required Time
Dandelion Support Network Inc
Sarah Moss
Partnership and Sustainability Officer
sarah@dandelionsupport.org
0431 652 794
Social Impact Report
We need someone to help us write and review our social impact report
Marketing, social impact reporting expertise
20 hours in next 1-3 months (from April)




Referrals database
We need someone to help refine and add features to our new purpose built referrals IT system (heroku /python)

IT
20-50 hours in next 3-6 months




General packing volunteering
We need volunteers to help us pack our packs
none
daily /hourly slots during the year
John Mac Foundation

Chelsea Parker chelsea@johnmacfoundation.og

0431 292 627

Marketing Collateral
We need someone to help put together marketing collateral to help with our fundraising efforts. This will include posters and booklets to explain our activities and sponsorship opportunities
Marketing expertise/ Graphic Design
20-30 hours in the next 1-3 months




Website
We need someone to assist in upkeep of our website and social media sites
IT/Website designers
10-15 hours in next 3-6 months




General volunteering
We need volunteers to help us with various fundraising efforts
none
varies, depending on commitment offered by volunteers


Charity Contact Person

Project

Description

Skills or Experience Required

Time

Barayamal

Dean Foley

Managing Director

0458 980 232 or d.foley@barayamal.com

Grant Writing

To help edit and review grant applications.

Previous experience in writing and securing grants.

1-5 hours per grant.




Pro-bono Accounting Service

Looking for an accounting firm who can provide Barayamal with accounting services.




Approximately one hour per month.