Pledges are now available for the SYDNEY event!
DATE: THURSDAY 16TH NOVEMBER 2017
TIME: Doors open at 6pm and pitches start at 6:30pm
LOCATION: Haymarket HQ, 2/63 Dixon St, Haymarket NSW 2000
(Drinks & canapés provided. To view a map of the location, please click here)
If you would like to attend and support the event, please click on the PLEDGE button and donate the amount of your choice, this will allow you entry to the event. Your Pledge purchase is converted to your donation which is 100% tax deductible.
10x10's MISSION
To empower the next generation of giving
HOW DOES IT WORK?
10 volunteer committee members organise a charity event (1 x venue, 3 x charities, 1 x dragon, food & drink).
Each committee member invites at least 10 of their friends to make a $100 pledge (or more) to attend the event (10x10... get it?) creating a pool of at least $10K.
Upon arrival, each attendee is given 'Charity Dollars' equal to the value of their 'Pledge'.
After drinks and canapes, attendees are seated to watch the #Dragonforgood question the three chosen charities who pitch, to you the audience, their cause, model and impact.
Each attendee then decides directly who they want to give their 'Charity Dollars' to.
Charities receive 100% of the funds raised minus a 7.5% project fee to 10x10 to cover admin and overhead costs.
You will then receive a tax deductible receipt 4-6 weeks from the charity post the event.


THE CHARITIES
Listed below are the three charities that will be pitching on the night:
Same Skies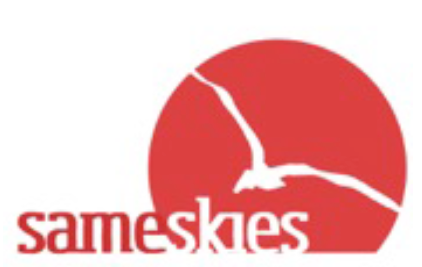 Same Skies was founded in 2014, with the vision that refugees and asylum seekers in transit can live with self-determination and dignity. With 2.7 million displaced people in South East Asia, and no legal way to seek permanent asylum, asylum seekers become stranded in the region, unable to legally stay, move on or return. The lack of activity and community when in transit, combined with fear about the future and trauma often lead to depression.

Too often, refugees are perceived as vulnerable or even as a burden, and their needs are still mostly defined by outsiders.
The consequences are often expensive, top-down assistance programmes that let the potential of refugees go to waste. There is an urgent need for innovative approaches that have the capacity to address these global challenges, while at the same time genuinely empowering displaced communities to live with self-determination and dignity.

Same skies empowers refugees in transit through four programmes: empowerment, coaching, training and leadership. These programmes create refugee-led organisations, empowering refugees to design solutions that they can implement. In 2018, Same Skies leadership program will provide an interactive, action-based study programme, where participants learn with and from refugees to become more effective and inspiring leaders. Same Skies mission is to provide innovative refugee protection that genuinely empowers.
Movers - Moving Against Domestic Violence

Movers commenced in 2016, with the aim to provide practical assistance to survivors of domestic and family violence through the coordination of corporate resources. The movers solution will directly assist government and NGOs in their current crisis response efforts. Movers will provide survivors with a basket of services in a timely and efficient manner to reduce the stress on families in times of crisis, in direct support of other services.
Services may include removalist and storage services, groceries, electricity and gas as well as household furniture and appliances. Movers believes that this will address both the cost to provide service, the breadth of service provided and deal with those people trapped due to lack of financial resources to take the initial steps required to exit damaging environments.
So far, Movers has helped relocate 30 families. Our vision is to grow the initial program from a Sydney based initiative, to a national program within 3 years.
Sister to Sister

The SISTER2sister program has been operating since 2003 as a unique, year-long mentoring and risk-management program designed to empower 'at risk' teenage girls. An early intervention program, it focuses on the deeply entrenched, intergenerational problems of our disadvantaged youth, and addresses the core, underlying issues, starting with the lack of a stable positive role model.
The aim of the SISTER2sister program is to break the generational cycle of suffering by helping at-risk teenage girls to make better choices for a positive future, and to equip them with skills for mastering life's challenges. Each of the girls in the program is assigned a Big Sister mentor; a positive female role model who can provide support, guidance and advice throughout the program.
The program has been running for 14 years. In 2018, we aim to train 30 mentors for the program in Sydney - a potential life-long investment given 95% of mentors continue to support their mentees beyond the 12-month program.
http://lifechangingexperiences.org/our-programs/sister2sister/
THE DRAGON
Rob Koczkar
Chief Executive Officer, Social Ventures Australia and Managing Director, Adamantem Capital
Rob Koczkar joined Social Ventures Australia as CEO in October 2014. He has extensive experience in investing and management consulting, along with a deep understanding of the social purpose sector from serving on the boards of Social Ventures Australia and Goodstart Early Learning.
Prior to joining SVA Rob was a Managing Director of Pacific Equity Partners from 2004-2014, and a Principal with Texas Pacific Group. He led investments in a number of companies including Energy Developments, Spotless, and Collins Foods. Rob also spent seven years with Bain & Company, advising clients on issues relating to strategy, mergers, and operating improvements in a wide range of industries.
Rob received a BEng (Hons.) in Mechanical and Manufacturing Engineering from the University of Melbourne. Rob currently serves on the board of GoodStart Early Learning Limited and is a Director of Adamantem Capital. He is also a member of the Australian Government's Cities Reference Group to support the delivery of the Smart Cities Plan. Previously, he served on the boards of Spotless Group Holdings Limited, Energy Developments Limited and on Mission Australia's Corporate Advisory Council.
How Do I Collect My Pledge?
Your Pledges will be available for collection at the venue on the night of the event. For a $100 pledge, you'll receive two $50 charity vouchers which you can allocate across the charities however you please.
Options for $150 and $250 Pledges are also available which will give you additional vouchers as well as free entry into the Raffle and Premium Raffle that will be drawn on the evening.
Receipts will be issued for the full amount of the Pledge price following the event.
We look forward to seeing you at the event!