Pledges are now available for the MELBOURNE event!
DATE: Thursday 31 May 2018
TIME: Doors open at 6pm and pitches start at 7pm
LOCATION: AMP Auditorium, 750 Collins St, Docklands
(Drinks & canapés provided. To view a map of the location, please click here)
If you would like to attend and support the event, please click on the PLEDGE button and donate the amount of your choice to receive a ticket to the event. Your Pledge purchase is converted to your donation which is 100% tax deductible.
10x10's MISSION
To Empower the Next Generation of Giving
HOW DOES IT WORK?
10 volunteer committee members organise a charity event (1 x venue, 3 x charities, 1 x dragon, food & drink).
Each committee member invites at least 10 of their friends to make a $100 pledge (or more) to attend the event (10x10... get it?) creating a pool of at least $10K.
Upon arrival, each attendee is given 'Charity Dollars' equal to the value of their 'Pledge'.
After drinks and canapes, attendees are seated to watch the #Dragonforgood question the three chosen charities who pitch, to you the audience, their cause, model and impact.
Each attendee then decides directly who they want to give their 'Charity Dollars' to.
Charities receive 100% of the funds raised minus a 10% project fee to 10x10 to cover admin and overhead costs.
You will then receive a tax deductible receipt 4-6 weeks from the charity post the event.


THE CHARITIES



Free to Feed is a not-for-profit social enterprise championing people who have sought refuge and asylum in Australia. Free to Feed's advocacy is delivered through food-based initiatives – cooking classes, immersive experiences and events, and ever-evolving, curated offerings.
http://freetofeed.org.au
The Kickstart Project is a Melbourne based non-profit organisation that is committed to providing a brighter future for individuals and communities in Kenya through education, health and sustainable solutions.
The sponsorship program is the major project operated by The Kickstart Project Inc. Our mission is to support bright and passionate students from disadvantaged and remote areas of Kenya, who would not otherwise have the opportunity to continue their education beyond primary or secondary school.
https://thekickstartproject.com.au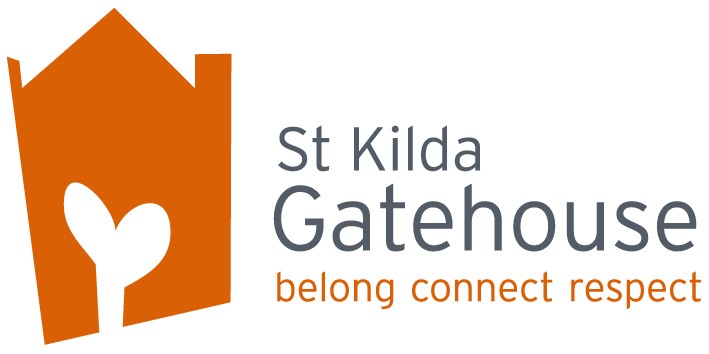 St Kilda Gatehouse provides a strong sense of community and belonging in a safe, non-stigmatised environment and offers emergency aid, counselling, advocacy, and referral services. For many who come from a background of abuse and poverty it is a source of support, dignity and hope – and where they can find the support and care needed as they attempt to build a life off the streets and beyond drug addiction.
https://www.stkildagatehouse.org.au
THE DRAGON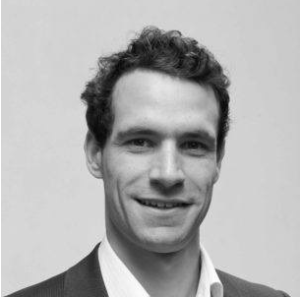 Alex Oppes
Director, Impact Investing, Social Ventures Australia and Founding Director of Languard Laundry Services
Alex joined Social Ventures Australia's Impact Investing team in 2013 and is responsible for leading the $15M SVA Diversified Impact Fund. In addition to this, he leads SVA's work supporting social enterprises to win and deliver large social procurement contracts.
Previously, Alex managed SVA's $9m Social Impact Fund and established the $30m HESTA/SVA Social Impact Investment Trust. Alex also helped establish and is a founding director of Vanguard Laundry Services – a leading Australian social enterprise.
Prior to SVA, Alex worked as a strategy consultant at McKinsey & Co. across Australia, Asia and Europe, specialising in due diligence for major mergers and acquisitions. Alex holds a dual BA/LLB (Hons) from the University of Melbourne and is a CFA charterholder.
How Do I Collect My Pledge?
Your Pledges will be available for collection at the venue on the night of the event. For a $100 pledge, you'll receive two $50 charity vouchers which you can allocate across the charities however you please.
Options for $150 and $250 Pledges are also available.
Receipts will be issued for the full amount of the Pledge price following the event.
Charities looking for volunteers
Our charities need help in these areas. Please have a look and get in touch if you can offer your support.
Charity Contact. Project. Description Skills required
St Kilda Gatehouse
Helen Colston
Website
Website Developer
IT skills, design, marketing


St Kilda Gatehouse
Andie Patchett
Op Shop
Clothes sorters for Boutique Op Shop
Fashion knowledge (brand awareness), but not essential


St Kilda Gatehouse
Andie Patchett
Maintenance
Gardener
Basic gardening


St Kilda Gatehouse
Fiona Cowan
Maintenance
Cleaning + Painting of Op Shop and Drop In Centre
Cleaning and painting


St Kilda Gatehouse
Helen Colston
Administration
Administration assistant
Data entry, filing


The Kickstart Project Inc.
Esther Rijk
Sponsorship
Accessing networking opportunities with businesses/schools/clubs and other non-profit organisation to enable us to reach a wider audience and create new sponsorship connections for 2019 and beyond.
Networking skills


The Kickstart Project Inc.
Esther Rijk
Keen for Kenya Fundraiser
We require not only new faces as attendees to this fantastic fundraising evening, but also major prizes for the live and silent auctions such as accommodation/travel vouchers, dining packages, wine, artwork etc
Keen for Kenya will be on 4th August 2018


Free to Feed
Loretta Bolotin
Volunteers

Anyone who is interested in sharing their expertise or skills to assist refugee Entrepreneurs to get their business ideas off the ground to visit our NTL website and register their interest.

https://nowtolaunch.org.au/join/