Pledges are now available for the LONDON event!
DATE: THURSDAY 23RD NOVEMBER 2017
TIME: Doors open at 6:50pm and pitches start at 7:30pm, raffle to start at 9:00pm
LOCATION: LOCK STUDIOS, UNIT 1, 66-68 DE BEAUVOIR CRESCENT, LONDON N1 5SB
(Drinks & canapés provided. To view a map of the location, please click here)
If you would like to attend and support the event, please click on the PLEDGE button and donate the amount of your choice to receive a ticket to the event. Your Pledge purchase is converted to your donation which is 100% tax deductible.
10x10's MISSION
To empower the next generation of giving
HOW DOES IT WORK?
Ten event committee members organise a charity event (1 x venue, 3 x charities, 3 x dragons, food & drink).
Each committee member invites at least ten of their friends to each pay £80 or more to attend the event (10x10... get it?) Creating a pool of at least £8-10k.
Upon arrival at the event the attendees are given 'Charity Dollars' equal to their £80 ticket.
Around 150 patrons attend to watch three charities pitch their cause, model and impact - all with 3 dragons who question the charities in front of the audience.
Each audience member then gets to put their charity dollars towards the charity of their choice.
10x10 London was launched in May 2017, with the first event breaking the 10x10 world record and raising £49,000 for three grassroots UK charities providing genuinely innovative solutions to social problems in the UK: combating drug and alcohol addiction; prevention of suicide in young men; and professional coaching in prisons to reduce re-offending.
With over 165 young professionals attending the event, the UK launch of 10x10 was an overwhelming success, generating great audience engagement and coverage on national radio. Nick Jenkins, founder of Moonpig and real-life Dragon from the Den, commented: This type of fundraising model for young professionals is exactly what's needed in the charity sector at the moment.


THE CHARITIES
Listed below are the three charities that will be pitching on the night.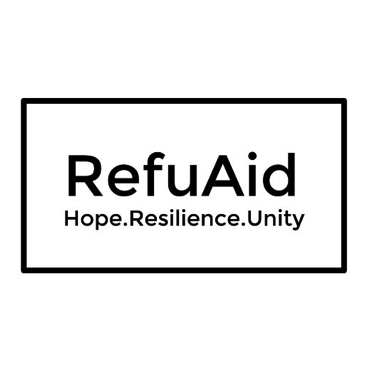 RefuAid
There are few initiatives successfully providing long-term solutions in refugee hosting communities. This creates a cycle of dependency on emergency response solutions such as food and clothing donations. Refugee camps place a limit on people's human rights and strip away people's ability to make their own choices about their lives. We look to solutions that restore independence and dignity. The projects we support and run show there is another way to support both refugees and the whole community.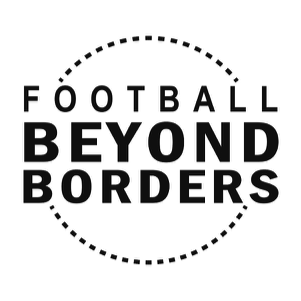 Football Beyond Borders
We are an education charity which uses the power of football to inspire young people from disadvantaged backgrounds to achieve their goals and make their voices heard. We do this by putting a young person's passion for football at the heart of their learning. Our goal is to use the power of football to create a more equal and inclusive society in which young people from disadvantaged backgrounds have the opportunity to develop the skills, attitude and character to succeed in education, work and public life.
https://footballbeyondborders.org

Switchback
Switchback is a completely different, intensive rehabilitation programme. We help 18 - 30 year old men (Trainees) make real, long-lasting change after their release from prison. We stick by Trainees as they move through the prison gate, encouraging and challenging them to take control, build stable lives for themselves. Our model is centered on a meaningful relationship between Switchback Mentor and Trainee that lasts as long as it takes. Our methods are careful and consistent whilst rolling with the ups and downs of real life. Our vision is that everyone has the opportunity to live a stable and fulfilling life as part of society. Our mission is to change the way offenders think about and participate in society, enabling them to lead stable, rewarding lives.
https://www.switchback.org.uk/
THE DRAGONS
Brett Wigdortz OBE, Founder & CEO of Teach First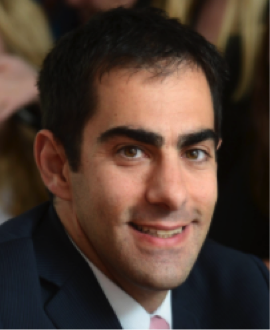 Brett has led Teach First – now the largest graduate recruiter – since its launch in July 2002. He wrote the original business plan for the charity while working as a management consultant at McKinsey & Company. Brett is Co-Founder and Trustee of Teach For All and also serves on the board of Future Leaders and on the advisory boards of the Educational Endowment Fund and STIR. In autumn 2015, Brett joined the UK Holocaust Memorial Foundation Education Advisory Group as vice-chair and the Gems Varkey Teacher Alliance of worldwide educational experts in March 2016. Brett was awarded an OBE in the 2013 Queens New Year's Honours list for Services to Education
Jenny Campbell, Founder & CEO of FastCash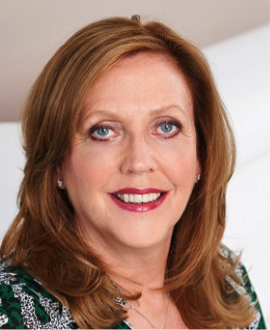 Jenny is currently appearing as a Dragon on Dragon's Den. After thirty years in banking, Jenny joined the ranks of Hanco ATM Systems. Her major operational restructure resulted in a complete turnaround from a failing business to a highly successful and profitable company, providing ATMS to countries across Europe. A few years later she led a management buyout from then-owner RBS, and rebranded the business as YourCash. She then sold the business to Euronet in October 2016 for £50 million. As well as her extensive business background, Jenny is passionate about her work with two charities supporting young people, and in her spare time she is a business mentor.
Tim Robinson, Founder & CEO of Doddle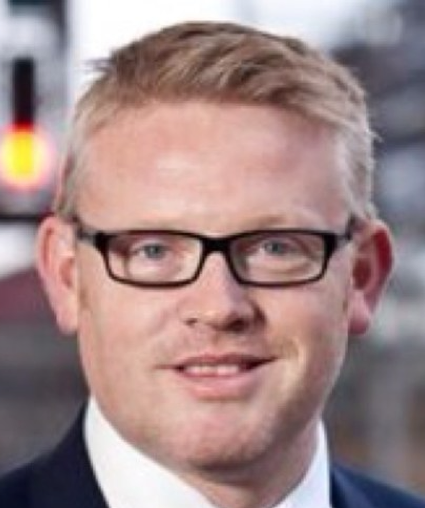 Tim Robinson is the founder and CEO at click & collect business Doddle. Doddle helps consumers in the UK and overseas to pick up and return items from the best online retailers at the most convenient locations. Doddle's partners include Amazon, EBay, ASOS, M&S, Debenhams and Morrison's. Tim is a non-executive Director on the board of Hector Rail Group, a Pan-European rail freight and logistics business as well as sector leader at London based corporate finance boutique Corbett Keeling.
In his spare time Tim is very active in his local community chairing a large youth sports organisation and an active board member of other community projects. Tim is married with two sons (10 and 6) who keep him pretty busy when there is any sign of free time.
How Do I Collect My Pledge?
Your Pledges will be available for collection at the venue on the night of the event. For a £80 pledge, you'll receive two £40 charity vouchers which you can allocate across the charities however you please.
Options for £120 and £160 Pledges are also available which will give you additional vouchers as well as free entry into the Raffle and Premium Raffle that will be drawn on the evening.
Receipts will be issued for the full amount of the Pledge price following the event.
GIFT AID:
10x10 CAN BOOST YOUR DONATION by 25p of GIFT AID for every pound you donate on the night!
Via our event partner Raise Your Hands Gift Aid will be claimed by the charity from the tax you pay for the current year. We know it is a hassle but we require your ADDRESS to identify you as a current UK taxpayer! So when you sign up to pledge we will require your address and we will require you to select YES when purchasing your pledge.
Please note:
By selecting YES you confirm that you would like this and all future donations to have gift aid applied by charity no. 1179546. You confirm that you are a UK taxpayer and understand that if you pay less Income Tax and/or Capital Gains tax than the amount of Gift Aid claimed on all your donations in that tax year, it is your responsibility to pay any difference.
Please let us know if you want to cancel this declaration, change your home address or no longer pay income or capital gains tax in the UK
We look forward to seeing you at the event!