Tickets are now available for the Melbourne event!
DATE: THURSDAY 26TH OCTOBER 2017
TIME: Doors open at 6:30pm and pitches start at 7:00pm
LOCATION: POZIBLE, LEVEL 2 / 108-112 LANGRIDGE STREET, COLLINGWOOD VIC, 3066
(Drinks & canapés provided. To view a map of the location, please click here)
If you would like to attend and support the event, please select from the tickets options listed on the side of the page. Alternatively, if you can't make it, please click on the "Get Tickets" button to go through to the payment portal and donate the amount of your choice. All purchases are converted into donations which are 100% tax deductible.
What is 10x10 about?
10x10's mission is to fight apathy & engender a culture of giving & philanthropy within Australia's young professional & creative communities. This is achieved through live crowdfunding, dragons den-style events that provide a forum for participants to give to young and emerging charities in a scalable and sustainable way.
How does it work?
1. 10 volunteer committee members organise a charity event (1 x venue, 3 x charities, 3 x dragons, food & drink).
2. Each committee member invites at least 10 of their friends to purchase a $100 ticket (or more) to attend the event (10x10... get it?) creating a pool of at least $10K.
3. Upon arrival, each attendee is given 'Charity Dollars' equal to the value of their ticket.
4. After drinks and canapes, attendees are seated to watch the #Dragonforgood question the three chosen charities who pitch, to you the audience, their cause, model and impact.
5. Each attendee then decides directly who they want to give their 'Charity Dollars' to.
6. Charities receive 100% of the funds raised minus a 7.5% project fee to 10x10 to cover admin and overhead costs.
7. You will then receive a tax deductible receipt 4-6 weeks from the charity post the event.


THE CHARITIES
Listed below are the three charities that will be pitching on the night.
The hope of the Melbourne Period Project is to provide care, support and sanitary products for homeless women and transgender people. They aim to find 100 women to act as sister sponsors and sponsor a homeless woman or transgender person though her period. The concept is based on the idea that each time you get your period, it's a reminder to donate one pack of sanitary products to the Melbourne Period Project, or $5 and for sanitary items to be purchased on your behalf.
http://www.melbourneperiodproject.org.au/

Wear for Success does not just dress people, it empowers people who are going for interviews that could change their life situation. Wear for Success commenced in 2011 and is a not-for-profit organisation run by a dedicated group of volunteers and management team, including a volunteer Board. Since then they have helped over 2,500 people needing support on their journey back to work. Wear For Success help source professional clothing for people re-entering the workplace and for job interviews. They also run a program to prepare for employment and beyond, for humanitarian migrants, refugees and CALD men and women in Melbourne. It includes work related clothing, one on one career coaching and support.
http://www.wearforsuccess.org.au/

The companionship and therapeutic value of pets is immeasurable. That's why Pets of the Homeless are firm believers that the more we can do for the animals, the greater their human's chances of improving their situation over time. Pets of the Homeless Australia provides food, veterinary care and other support to the pets of people experiencing or facing homelessness.
They provide this support in a judgement-free environment so that every person experiencing or facing homelessness can feel supported in their actions to care for and stay with their pet. They are committed to keeping people united with their companion and reducing the number of healthy pets that are surrendered to shelters and euthanised due to financial hardship.
https://petsofthehomeless.org.au/



THE DRAGON
DAIZY MAAN
Philanthropist and Director at Bendigo Community Banks, Program Manager SPARK Deakin and Founder of SeCo.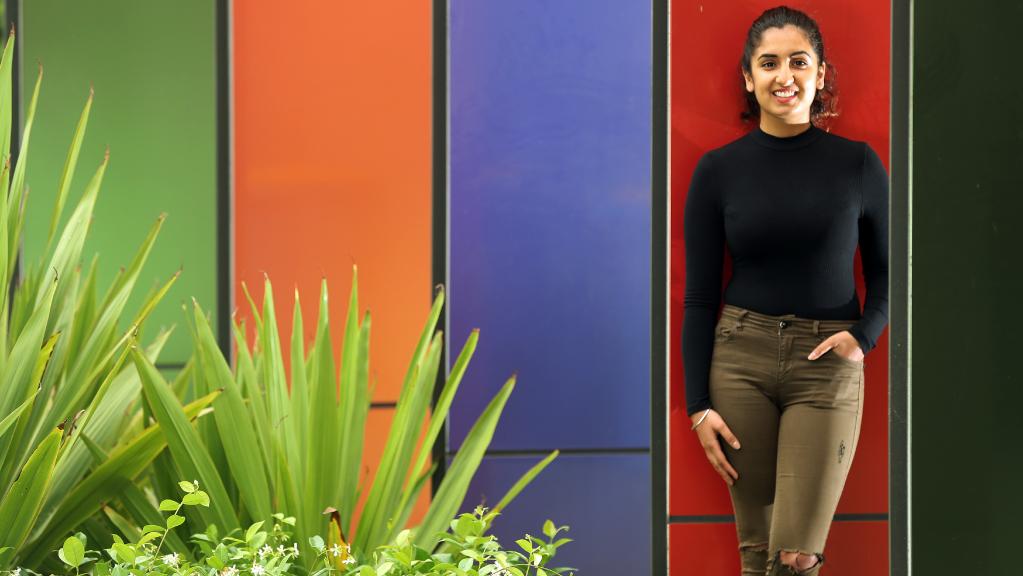 We're excited to announce Daizy Maan as our Dragon for the evening!
Daizy is the youngest Director at Australia's largest publicly listed community banking company – Bendigo Community Bank, the founder and president of Social Enterprise Collective, that brings together young leaders and change makers who want to use business tools for change and leave the world in a better place than how they found it and she also co-founded Zana Consulting, a company that provides training and consultancy choices to organisations, during her time in Tanzania.
How Do I Collect My Ticket ?
Your tickets will be available for collection at the venue on the night of the event. For a $100 ticket, you'll receive two $50 charity vouchers which you can allocate across the charities however you please.
Receipts will be issued for the full amount of the ticket price following the event.
We look forward to seeing you at the event!
A big thanks to our sponsors!